Event date
Start time
6:30 (pm)
Event description
Festival JAZZEBRE :
Soirée de Présentation
Description
• 18h30 _ Présentation du Festival Jazzèbre

Avant de commencer ce joli marathon qu'est le Festival Jazzèbre nous vous proposons de nous retrouver pour vous expliquer en mots, en coups de cœur et en extraits vidéos cette 34ème édition. A l'issue de cette présentation nous vous proposons de partager un buffet en partenariat avec nos ami.es de l'Institut Jean Vigo pour échanger sur cette programmation à venir et aussi pour (re)devenir adhérent•es à notre association.

• 20h30 _ Concert CHARIVARI d'Occijazz #10
• PRESENTATION > Entrée Libre
• CONCERT > 13 € ou gratuit pour les adhérent•es
Pensez à réserver votre place sur le site de JAZZEBRE
AMICALEMENT
"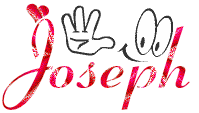 Multiple registration possible?
Maximum slots available
No
Tell your friends to create an account!
20
Exact address
meeting location
To know the exact rendez-vous point, log in!
To know the exact rendez-vous point, log in!

List of registered members
(15/20 , available: 5)